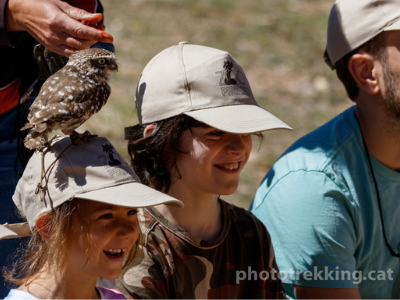 Are you looking for gifts for children and don't know what to give them if they already have everything?
The little ones love animals.
Give them the gift of a family experience with wild animals of our country.
Drawing delighted smiles on children's faces, awakening their wonder and creating lifelong memories is what we do best.
Give an extraordinary experience as a gift
Your benefits of gifting experiences for children
Immediate availability of the gift voucher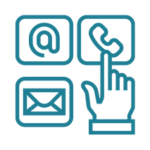 Easy Hiring
100% personalised voucher
Validity of 1 year
Choose a gift for the kid
Gifts for the Youngest
from 0-2 years old
The Petting Zoo with their parents by their side is the best gift for the little ones. Bunnies, chicks and other animals that can be cuddled and even fed fill the tender souls of children with joy.
Price:
– €9 Adults
– €9 Children 3-12 years
– Infants 0-2 years old free
Gifts for Boys and Girls
from 3-12 years old
Participating, discovering nature and feeling joy and enthusiasm is what the children experience during the Birds of Prey Show. We recommend enriching the gift with the Guided Tour, where the children can meet all the animals that live in our refuge.
Price Birds of Prey Show:
– €9 Adults
– €7 Children 3-12 years old
– Infants 0-2 years old free
Price Guided tour:
– €9 Adults
– €6 children 3-12 years old
– Infants 0-2 years old free
Gifts for Explorers
from 6-12 years old
Give extraordinary experiences as a gift.
During the Owl Experience all members of the family will feed and fly the owls. They will learn many interesting things about these birds, but also how to work as a team.
The Animal Experience gives children a leading role. They will choose the animals they want to visit, pet and feed by hand.
Owls Experience Price:
€120 per family (90 minutes)
Price Animal Experience:
€50 per family (60 minutes)
General purchase form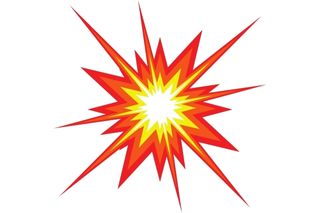 A real delight for children
The Zoo of the Pyrenees can carry out activities with animals in schools all over Catalonia. If you want to give your little boy or girl a real treat and at the same time enrich the lives of their friends, give the whole class an animal activity.
Get in touch with us. We take care of the arrangements with the school and will organise the activity at the school according to your requirements.
Price: from €180.
Not sure what gifts to choose for children?
Call us, we will be happy to help you choose the perfect gift. We can also facilitate the whole purchasing process according to your needs.
Gifts for children with added value
And finally, you can make your child the godfather or godmother of an animal that lives in our refuge. Not only will they get a sponsor diploma, but they will also have access to our monthly newsletter with games, information of interest and of course they will be invited to the annual sponsor day.
Your gift will benefit both the child and all the animals we care for. Thank you so much!
Photo: Gaston, a blind golden eagle