Do you want to give a gift to an animal lover? The Animal Experience is a gift that fulfils the dreams of many people: big and little.
You won't find it anywhere else in Spain. If you are looking for an amazing gift for animal lovers, this is the gift for you.
It is 100% personalised and we recommend it for all ages. It is up to the visitors to choose which animals they want to come into direct contact with. They will have a wildlife expert at their full disposal.
Details of the Animal Experience
How the activity works
Participants choose the animals they want to come into contact with.
Before entering the animal facilities Eloi explains the particular rules for each animal.
Visitors choose the rhythm.

They can stay with an animal for the whole hour if they have a particular interest.
Usually 5 animals are selected.
Sometimes participants want to have a brief contact with a maximum variety of up to 10 animals.

They have a perfect opportunity to ask questions and clarify their doubts with Eloi, one of the founders of the Zoo of the Pyrenees.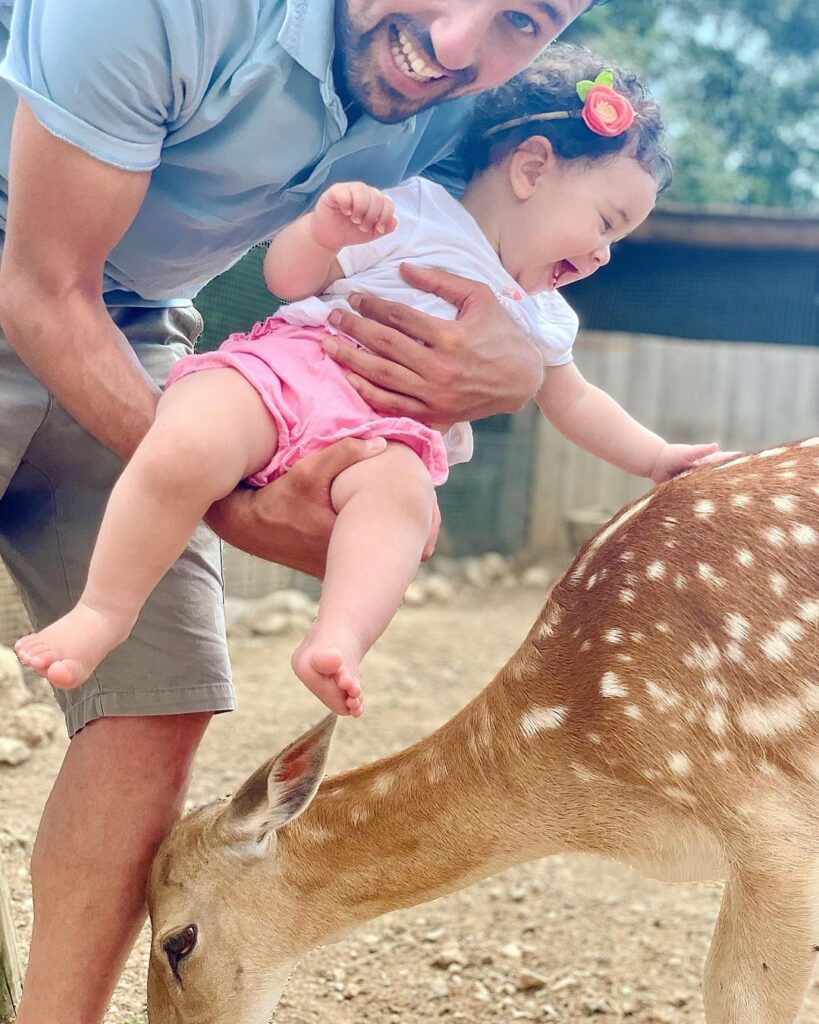 Schedule
The Animal Experience is offered all year round, every day. It has a duration of 1 hour.
Price
«Animal Experience» is only available for private groups of a maximum of 5 people. Its price is € 60 per group.
Language
The Animal Experience is available in the following languages:
Animals awaiting the participants
Mammals: Fallow deer / Wild boar / Fox / Rabbits…
Birds: Owls / Falcons / Hawks / Eagles / Raven…
Participants choose which animals they want to meet first hand.
Combine it with other activities
You can include other activities in the gift voucher. In this case, please buy the gift on the following page:
The Animal Experience provides an extraordinary opportunity to come into direct contact with a wide variety of animals.

It is a perfect gift for children and adults.